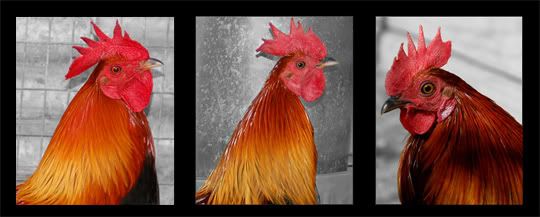 New Updates Coming Soon - March 2015
Special thanks to "Fancy Fowl" for featuring us in their Volume 28, No. 13 issue in December 2008.  It was an honor to be a part of such a well established magazine spanning the U.S. and the U.K.  If you're interested in getting a copy, go to Fancy Fowl
t
o order your issue.  Click on the links below to see the two-page spread.
     We are a small hobby breeder of red junglefowls located in the Central Valley of California.  We specialize in near-pure and hybridized red jungle fowls from Southeast Asia.
     Our birds are bred to maintain purity, morphological correctness, and crow quality. We work only with the best available strains in the United States, guaranteed.
     Please explore this site to learn more.  Email us to further inquire about our breeding and referral services.  Our goal is to continually learn about these majestic creatures and share the knowledge we have acquired over the many years of raising these birds. We kindly thank you for visiting our site.