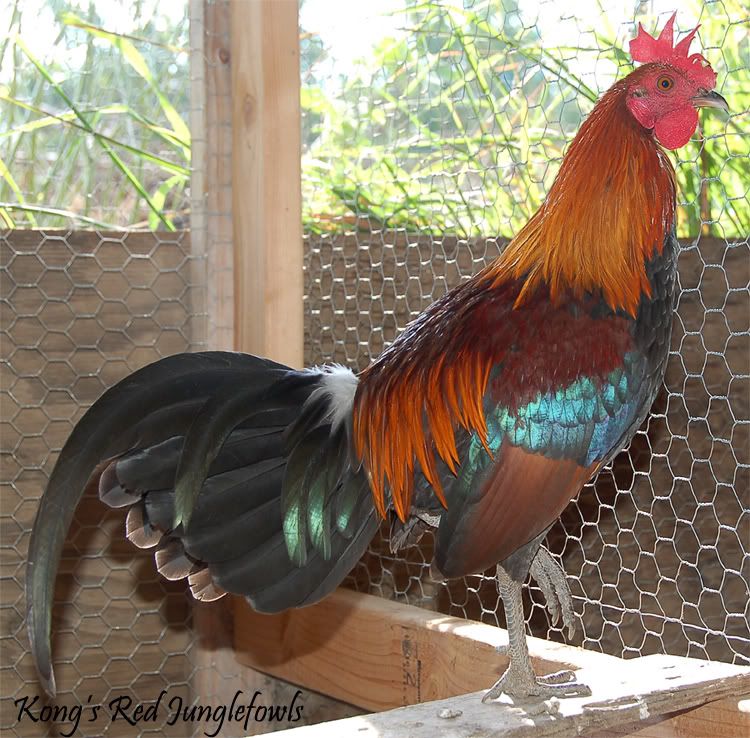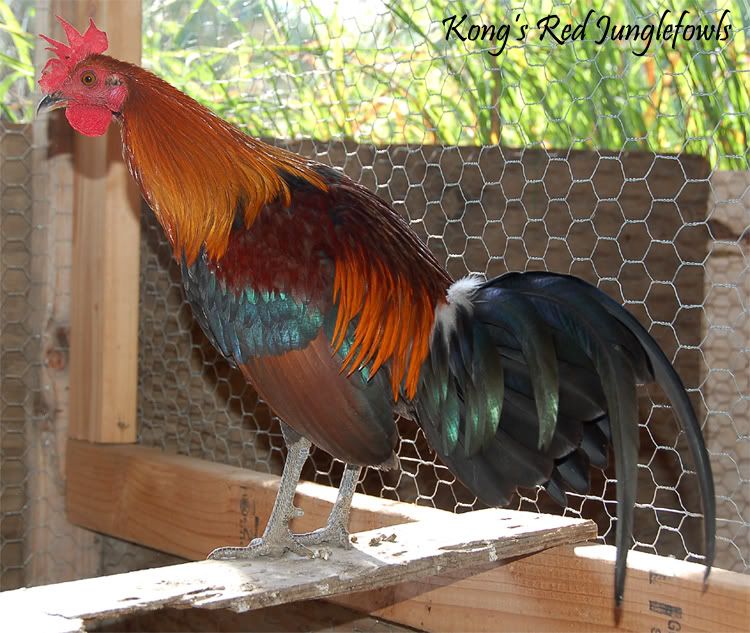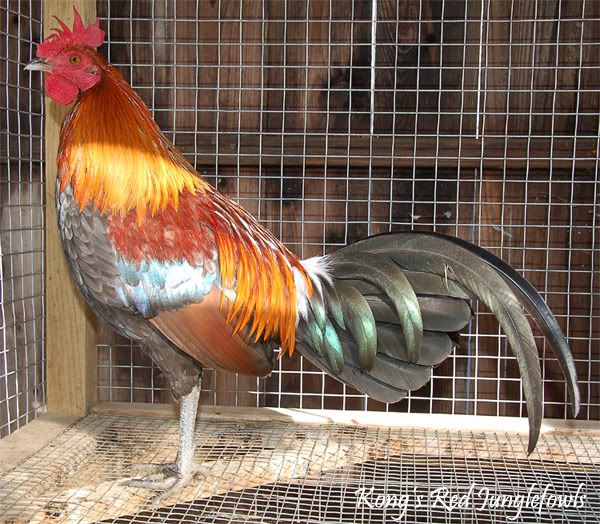 December 2010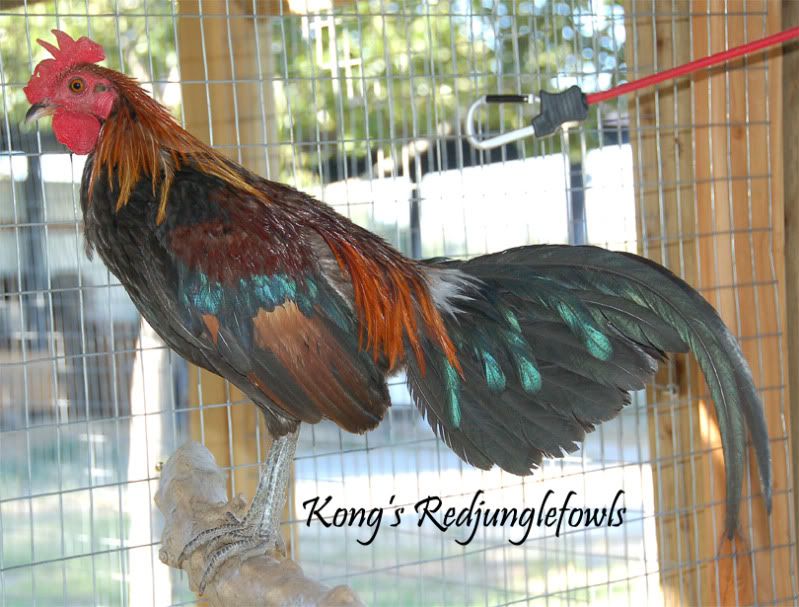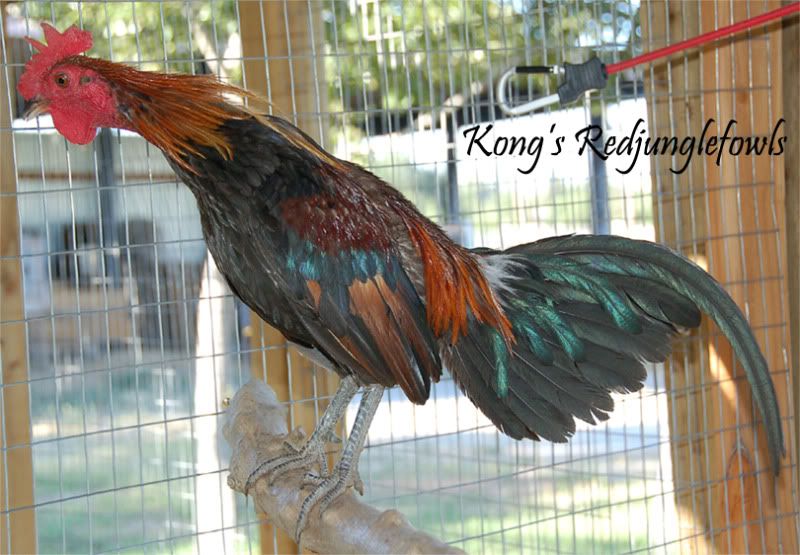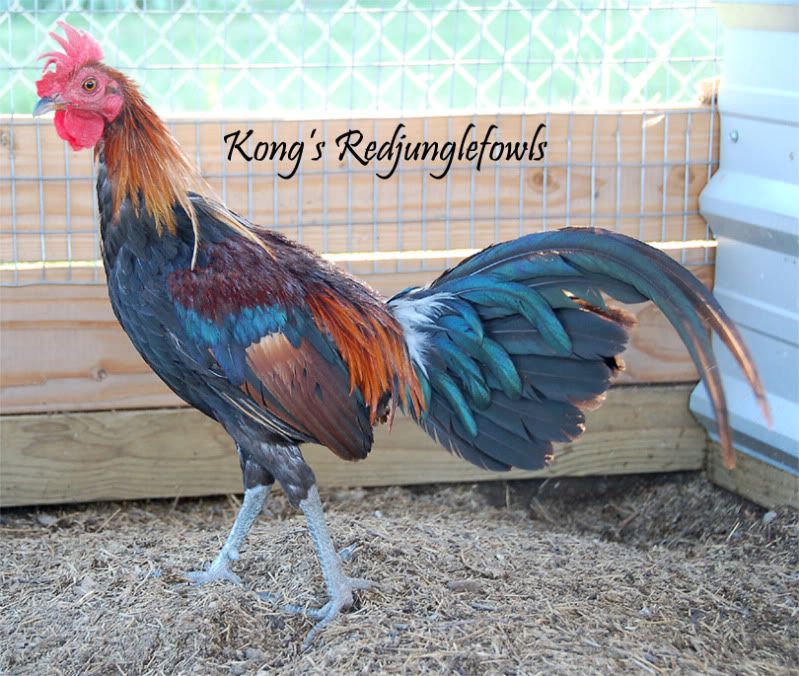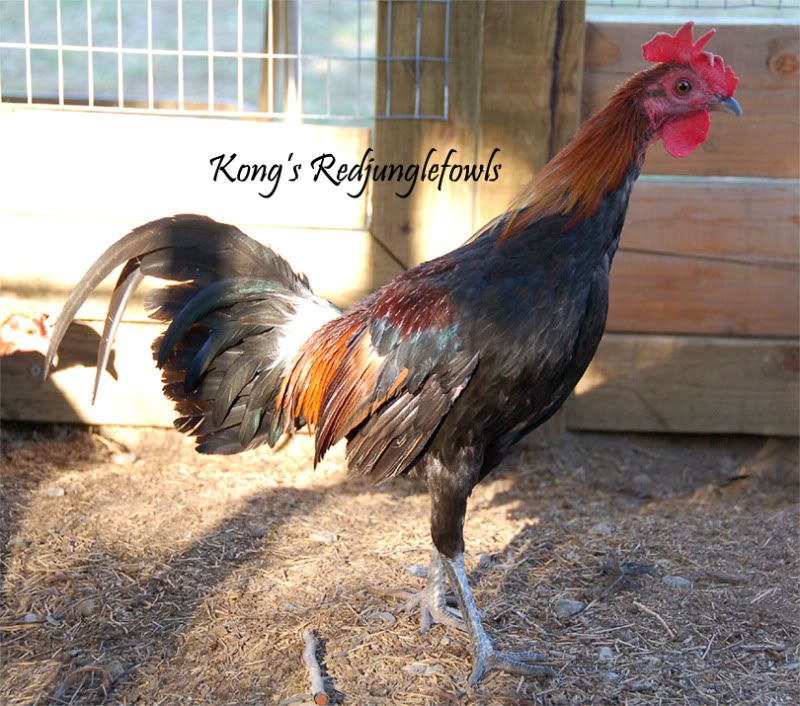 Start of Eclipse Molt - June 27, 2011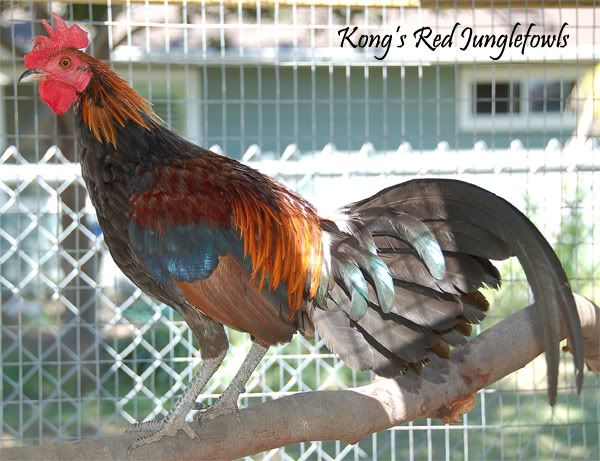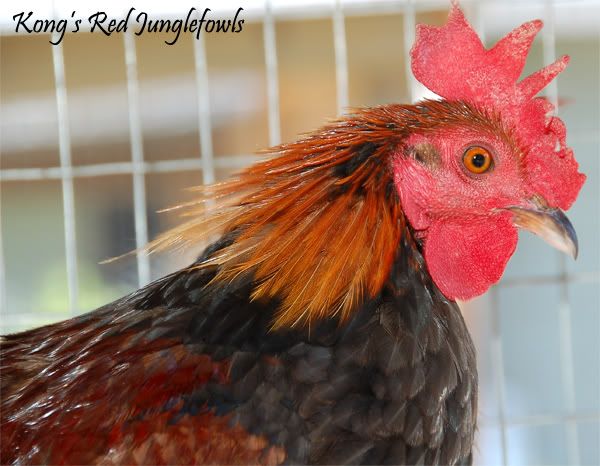 Eclipse Molt in Progress - July 16, 2011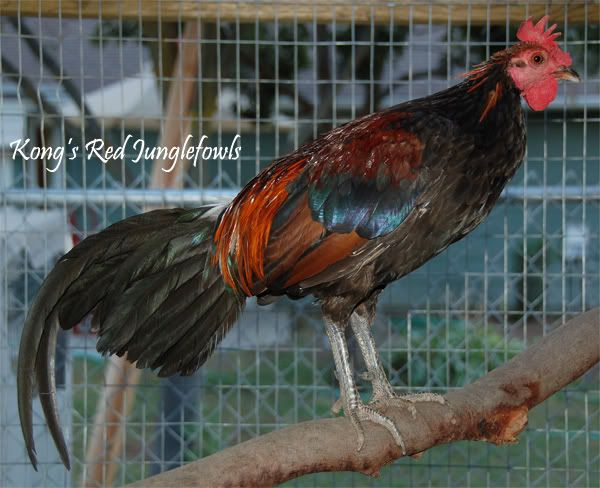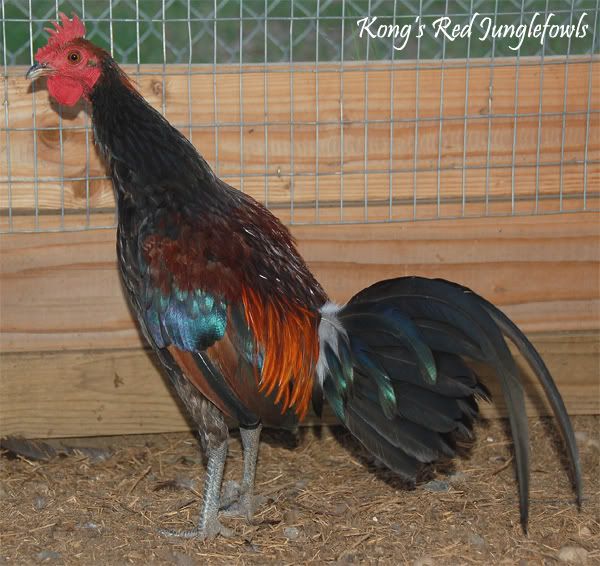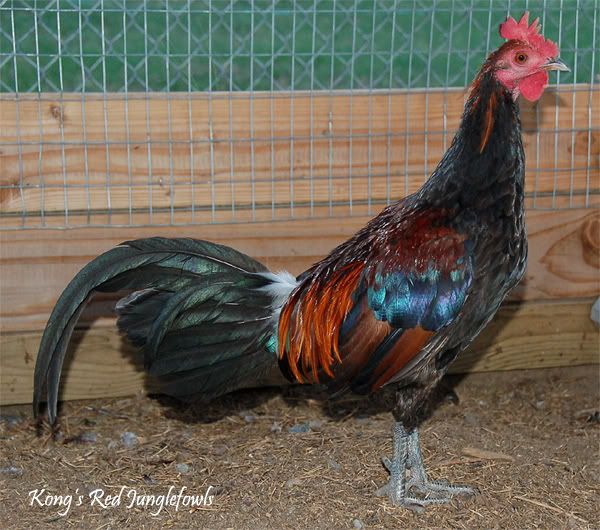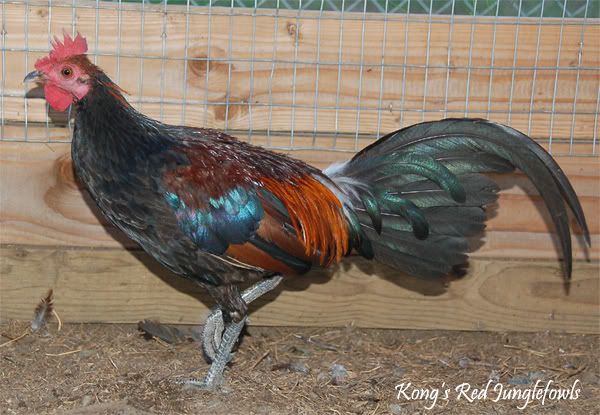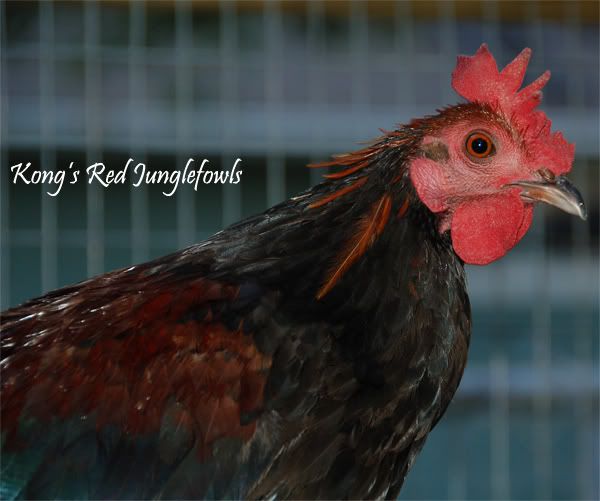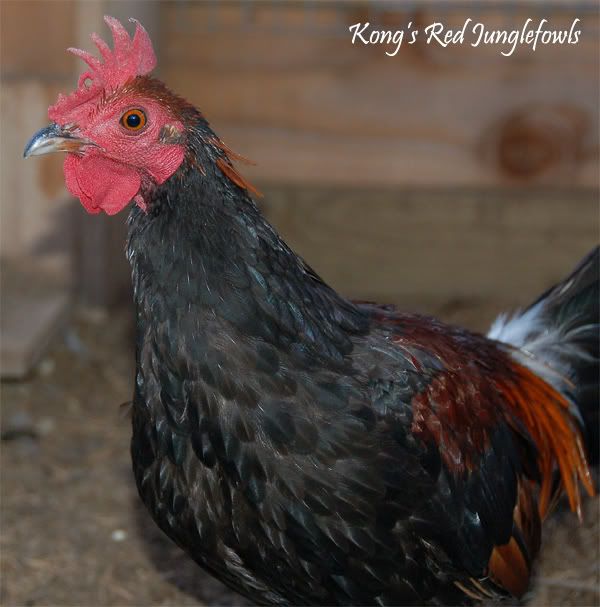 Almost in Full Eclipse, male has completely stopped crowing
- August 3, 2011 (will update in a month)
This is our second Foundation Red Junglefowl Male.  He is a half-brother to the above male as they share the same father.  This male is composed of 100% Southeast Asian red junglefowl bloodlines and is a near pure (extremely high-crossed) specimen at approximately 50-60% pure.  He possesses exceptional morphological characteristics to a  true red junglefowl, exhibits skittish hyperactive behaviors, flies like a quail, and has an exceptional crow. 
Strengths in comparison to a Wild Red Junglefowl:
1) Excellent vibrant red coloration
2) Small tear-drop shaped head
3) Thin comb
4) Horizontal tail-carriage
5) Appropriate length in his main sickle tail feathers
6) Only 5 lesser sickle tail feathers
7) Short lesser sickle tail feathers
8) Long legs
9) Extreme dark slate-colored legs
10) Extreme flight capability (similar to a quail)
11) Very skittish and hyperactive behavior
12) Experiences an annual eclipse molt with short pure black feathers replacing its long bright red neck hackles
Weaknesses in comparison to a Wild Red Junglefowl:
1)  Five lesser sickle feathers (if you recall in my "Ideal Red Junglefowls page", pure red jungelfowls must possess only 4 lesser sickles)
2) Slight lean to his comb (although the rigidity of it varies depending on the day, mood of the bird, and season of the year)
This is a video of the male in January of 2012.  He is in full breeding plumage and is 1.75-years-old.
This video was recorded when he was near full eclipse in September of 2011.  Consistent with pure red junglefowls, this male goes through an eclipse molt in which his long red neck hackle feathers are replaced by short, round-tipped, pure black feathers through the months of August through October.  At this time of the year, the male loses his hormones,  is infertile, and is significantly less aggressive.